Scrooge "A christmas panto"
Available 4th -30th December 2019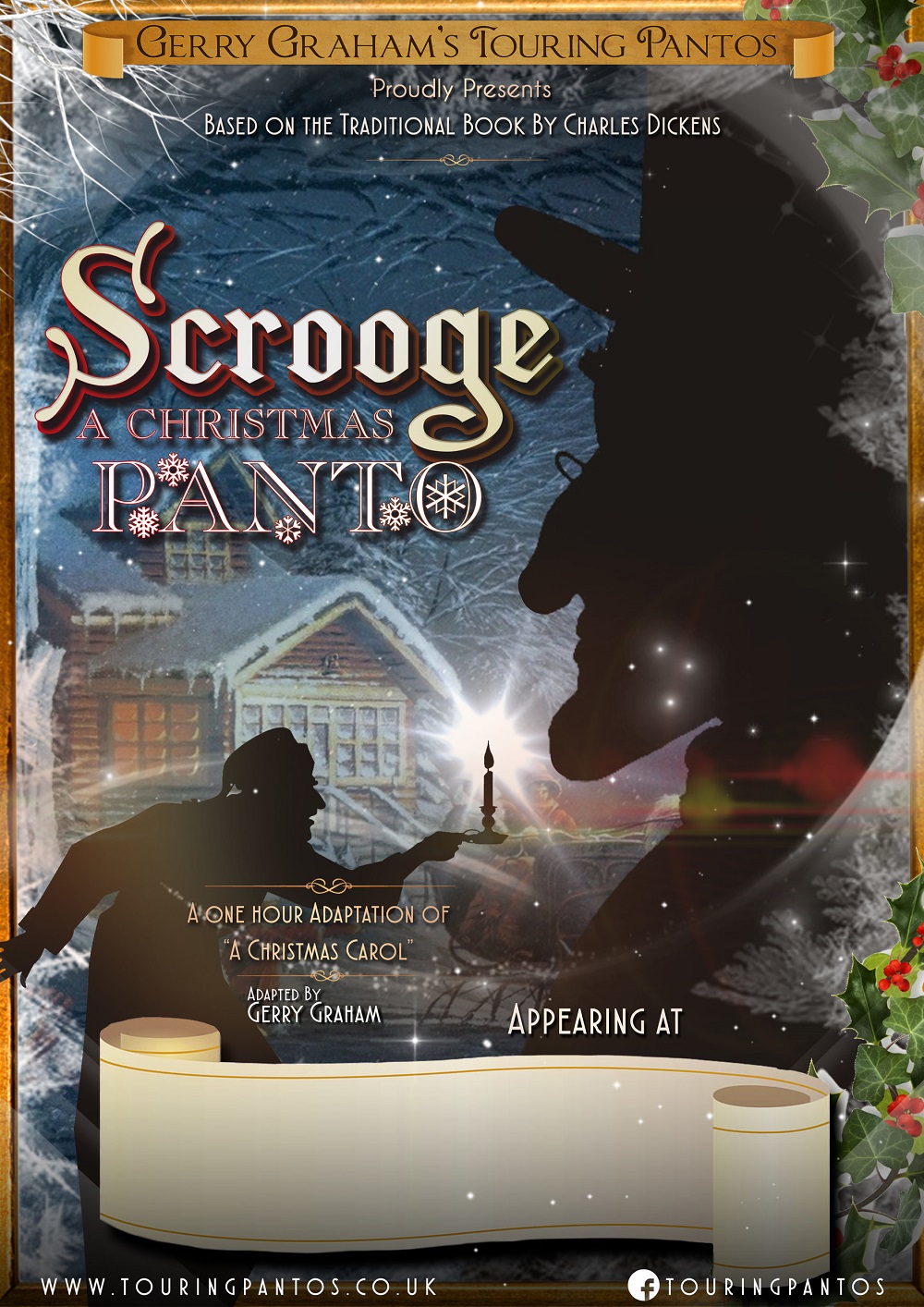 Gerry Graham's adaptation of 'A Christmas Carol' which becomes 'Scrooge - A Christmas Panto' Containing all the time-honoured pantomime components, some well-chosen music, and with a nifty twist or two in the story, this is guaranteed to appeal to all ages!

'Scrooge - A Christmas Panto' is a fully self contained with 16 foot painted scenery with 3 fully professional cast members who appear in theatre quality costumes & each supplied with their own headset radio mic & using our superb sound system.
This production is ideally suited to smaller venues - Particualry care homes, small schools & retirement schemes
Book your performance of 'Scrooge - A Christmas Panto' today and bring the magic of our family pantomime to your venue this christmas time.
We will supply:
All sets & scenery (fire proofed)
Theatre Quality Costumes, Props
PA system (including, mixing desk, 3 radio mics & ipad for playback)
3 actors on stage
1 hour pantomime
A fully self contained show, Don't delay book today!
Very limited availability remaining for this production, Please
Contact us
to discuss performance options.