Kiss the Teacher - ABBA tribute
Now booking 2022 dates....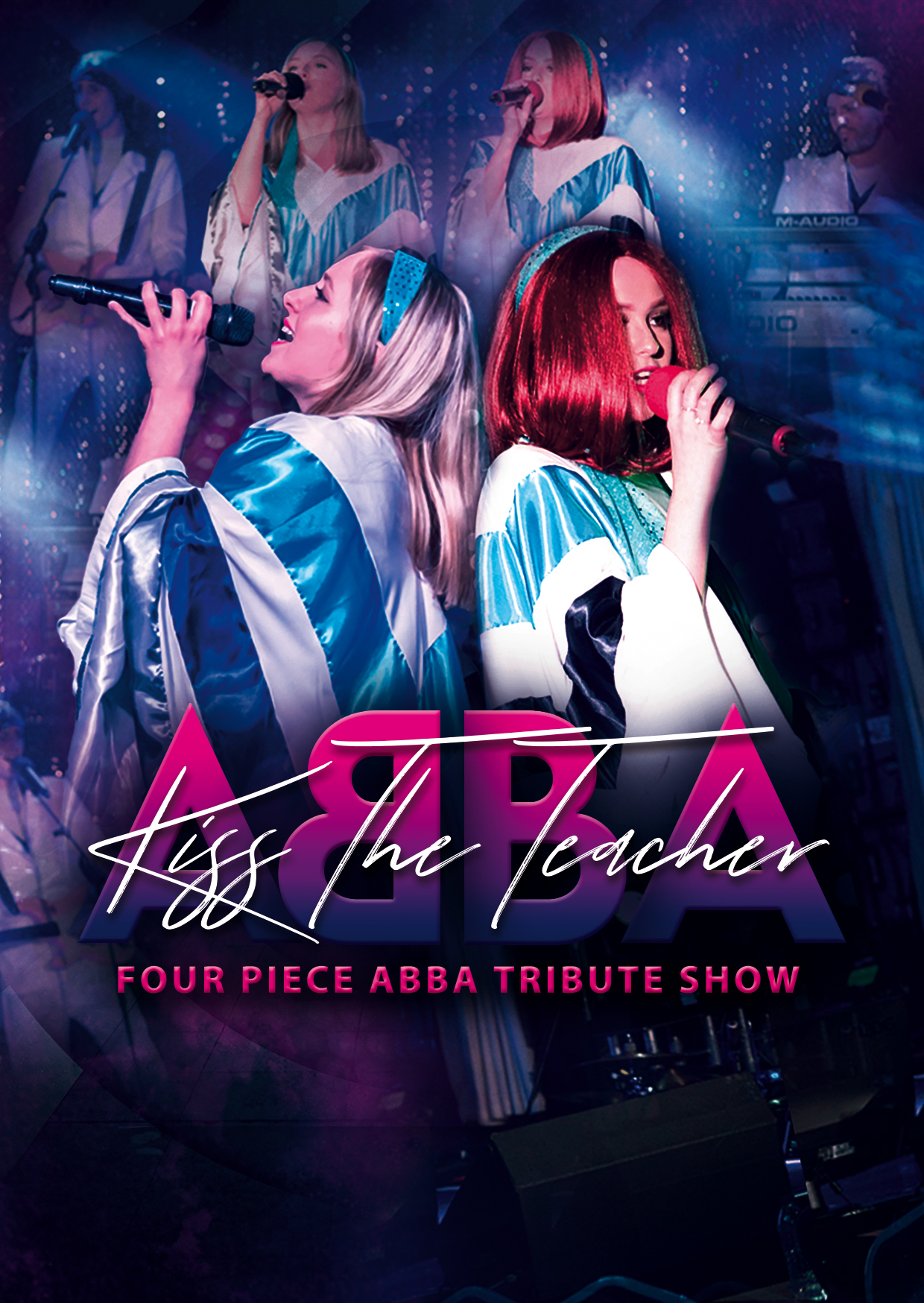 KISS THE TEACHER, THE 100% ABBAtraction!
The most partilicious tribute to the fabbatastic Four!
Maybe we don't speak Swedish…… but we know how to rock out those sensational 70's sounds from Sweden's best known export (apologies to Volvo & Ikea…)
So, if you want to do the purist thing, and analyse every little note and every move for authenticity, you might want to keep on looking…..
BUT If you want the BEST ABBA party you could ever have, if you want an impressive concert stage set, with keyboards and guitar, Giant ABBA letters, starcloths, a state of the art light show including lasers, haze, and special effects, if you want a high energy 1 x 60 min or 2x 45 min performances from four dedicated performers, featuring multiple costume changes, and a programme of the BEST that ABBA have to offer, delivered through an earth shattering, quality sound system that makes you feel you're partying with ABBA in the best disco in town, then you will not want to miss the
KISS THE TEACHER
experience.
Yes. It's cheese.
And we love it!
Contact us Or…………….. Ring…. Ring… why don't you give us a call?