A Nightmare on Panto Street
2019 UK tour -October 5th - 31st - This production is SOLD OUT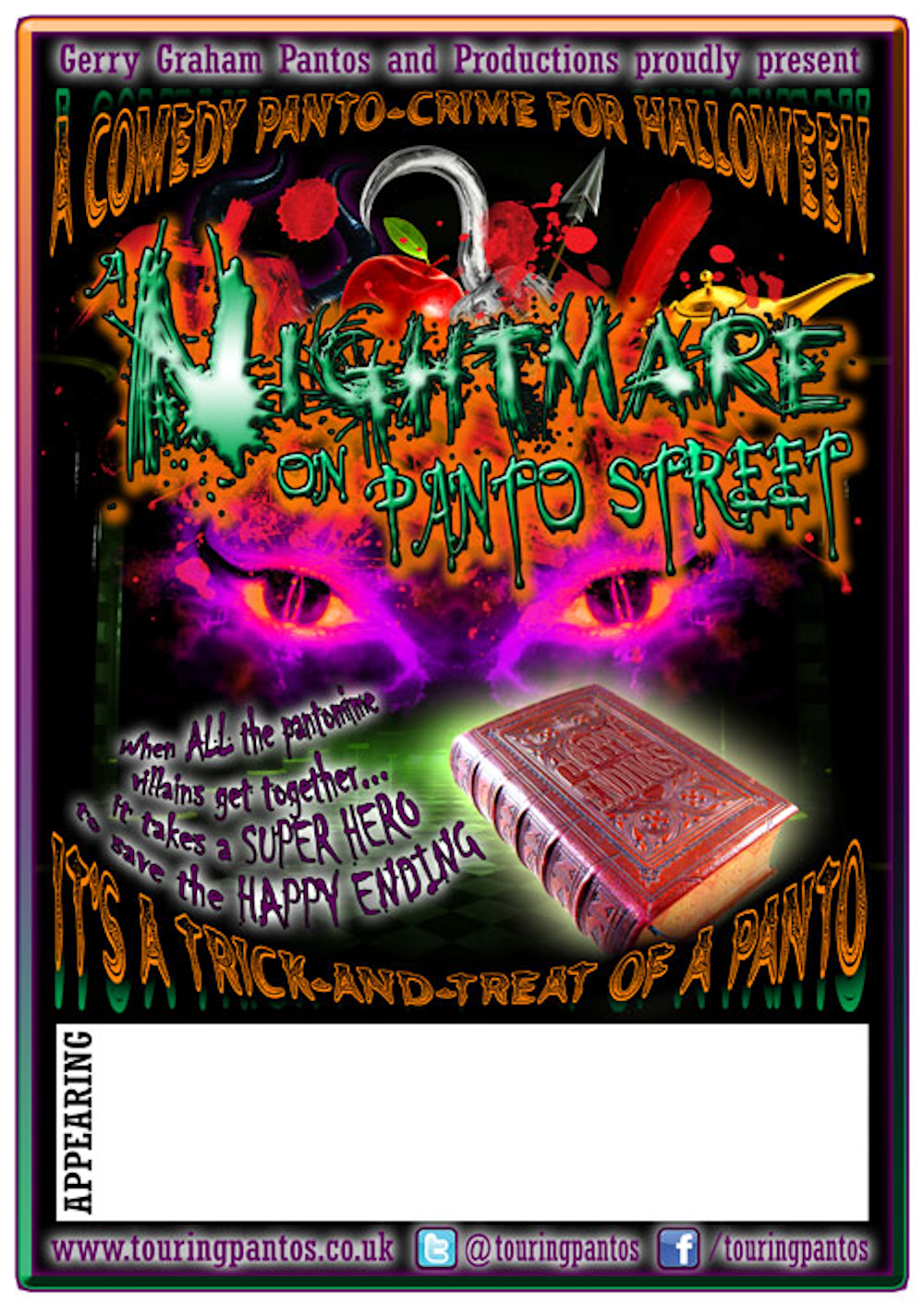 A Trick-or-Treat of a Panto!
A BRAND NEW panto-crime for Halloween that is Spookable for the whole family!
With The wicked Queen, Maleficent, Captain Hook, The Sheriff of Nottingham & Abanazer safely locked away in Panto-land County Jail things are now very peaceful in Panto-land....
But just when you thought it was safe they make their escape!
Join our Hero Buttons as he tries to save the day & ensure those Panto Villains are sent back to jail! Helping Buttons along the way are Aladdin, Peter Pan, Snow White, Prince Valiant & Simple Simon....
Our Touring Panto is fully self contained with 16 foot painted scenery with a minimum of 4 scene changes, with 6 fully professional cast members who appear in theatre quality costumes & each supplied with their own headset radio mic & so using our superb sound system & LED Lighting we can turn your venue into a fully working theatre.
Book your Touring Panto today and bring the magic of our family pantomime to your venue this Halloween.
We will supply:
All sets & scenery (fire proofed & we even bring our curtains! )
Theatre Quality Costumes, Props
PA system (including, mixing desk, 6 radio mics & ipad for playback)
LED Lighting
6 actors on stage!
4 full scene changes
2 hour pantomime*
Full colour posters to advertise the pantomime
A fully self contained show, Don't delay book today!
*running time can be adjusted to suit school daytime performances.
A fully self contained show, Don't delay book today!