Available during December 2021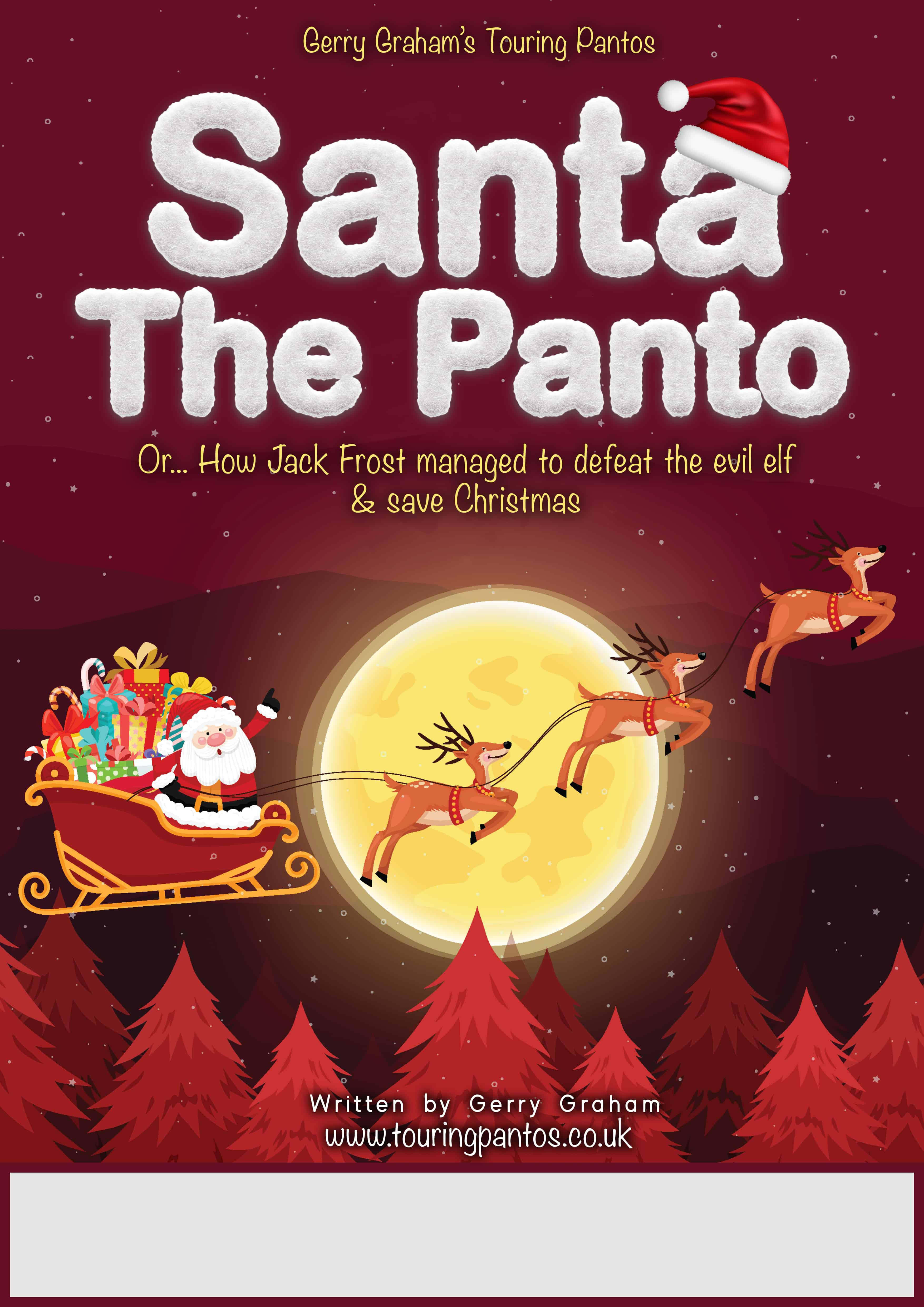 Gerry Graham's Santa the Panto!

It's Christmas time at the North Pole, and Santa is putting the finishing touches to his new crystal-powered sleigh. The Elves have finished sorting the Christmas Gifts, and Dame Baubles (with some dubious help from Jack Frost) has loaded them all aboard. Jack is ready to pop the question to his sweetheart, Christmas Eve and all is set for an exciting Yuletide.
But what's this? The Sleigh won't go! The evil mastermind Elfan Safety has stolen the hyperdrive, and Christmas might not happen! Everybody will be SO disappointed.
But how can Santa Claus repair the Sleigh? - Will Jack Frost marry Christmas Eve? - Can Dame Baubles help save Christmas? – and whatever happened to Rudolph?
To find the answers to these questions, and more, book now for 'Santa – the Panto' available as a one hour panto with 3 actors playing 5 parts, complete with costumes, backdrop, sound system and lighting,

Santa the panto with fun and laughter, as much participation as your audience can handle, and a great selection of Festive music to help the show along!
Book your performance of Santa the Panto today and bring the magic of our family pantomime to your venue this christmas time.
We will supply:
All sets & scenery (fire proofed)
Theatre Quality Costumes, Props
PA system (including, mixing desk, 3 radio mics & ipad for playback)
3 actors on stage
1 hour pantomime
A fully self contained show, Don't delay book today!
Limited availability remaining.
Please contact us for a personalised quote.
Don't delay book your touring pantomime today, Please
Contact us
to discuss performance options.