Goldilocks & The Three Bears
Touring the UK Nov & Dec 2022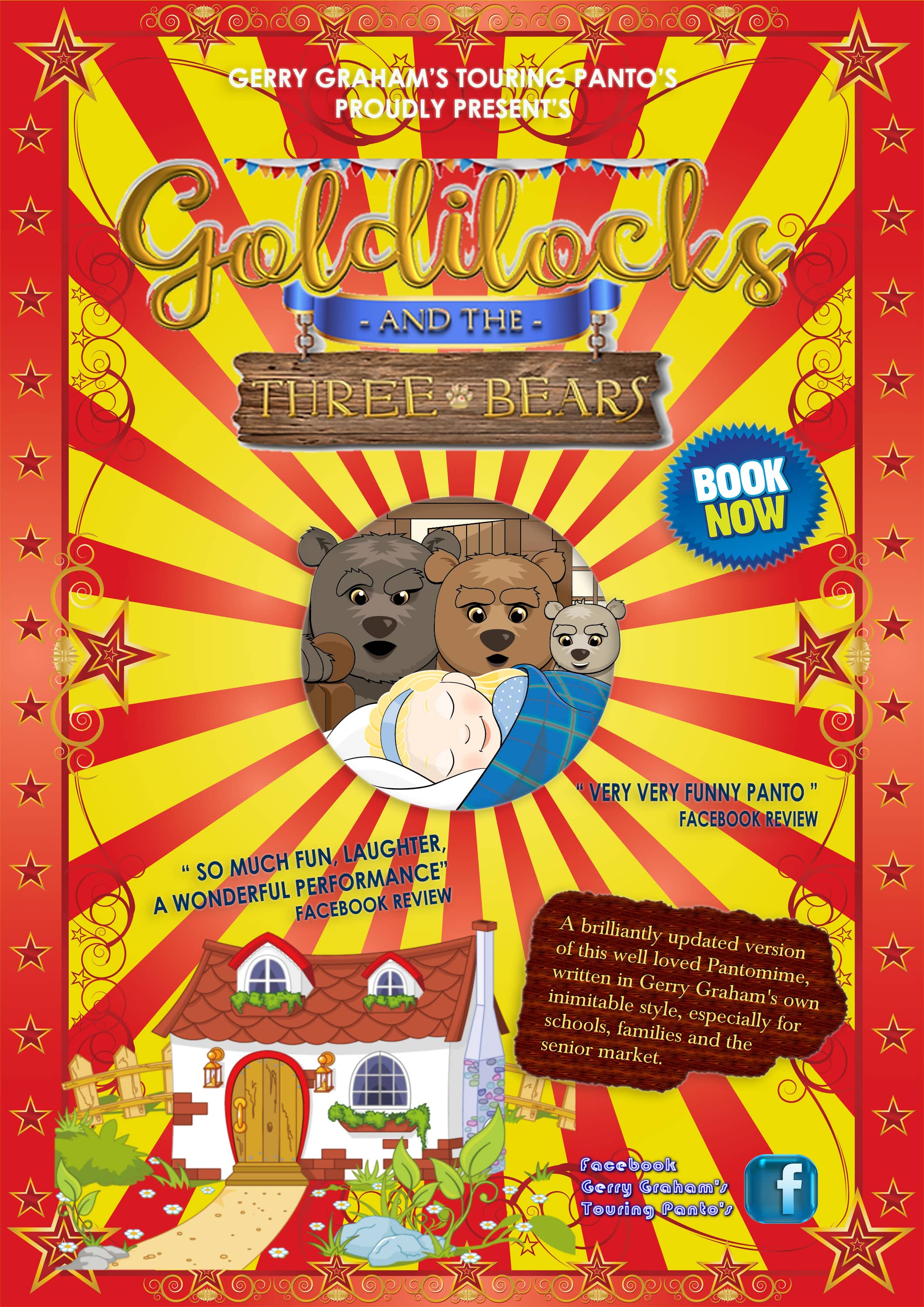 Gerry Graham's newly written adaptation of 'Goldilocks & The Three Bears' Three talented actors portray severn characters in this fast moving pantomime, packed with comedy, song, dance & a big bowl full of audience participation!
Goldilocks & The Three Bears is fully self contained with 16 foot painted scenery with 3 fully professional cast members who appear in theatre quality costumes & each supplied with their own headset radio mic & so using our superb sound system.
This production is ideally suited to smaller venues - Particualry care homes small schools & retirement schemes
Book your Touring Panto today and bring the magic of our family pantomime to your venue this christmas time.
We will supply:
All sets & scenery (fire proofed)
Theatre Quality Costumes, Props
PA system (including, mixing desk, 3 radio mics & ipad for playback)
LED Lighting
3 actors on stage
1 hour pantomime
A fully self contained show, Don't delay book today!
Please contact us for a personalised quote.
Don't delay book your touring pantomime today, Please
Contact us
to discuss performance options.